Top 20 Google search engine alternatives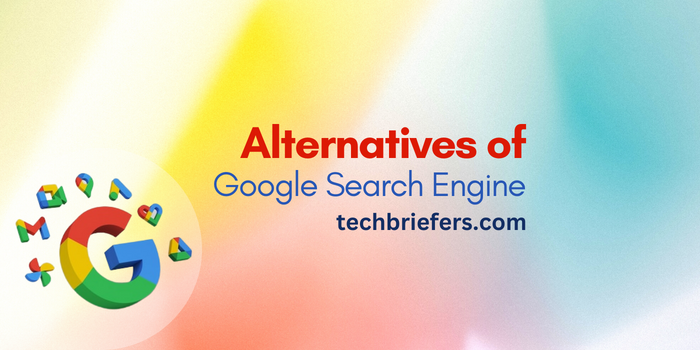 Living in an era of rapid technological developments, we, internet users, don't want to be bothered with various things, including when looking for something. Fortunately, nowadays the internet with all its "miracles" has provided various platforms to make it easier to search for data or information. If you have previously known Google, this time we will discuss the Top 20 Google search engine alternatives that you may not know.
Founded in 1998, Google has now become the main search engine used by around 78% of internet users compared to 4 other search engines with 4.5 billion searches in 2012. However, considering the security of the data you provide to Google it turns out to be recorded and spread to advertisers, maybe now you want to try Google search engine alternatives. Starting from Yahoo! Search to Swisscows, here are 10 search engines besides Google with their respective advantages that can support your activities on search engines.
Also Read: 5 secret Google Drive features you rarely know
1. Yahoo! Search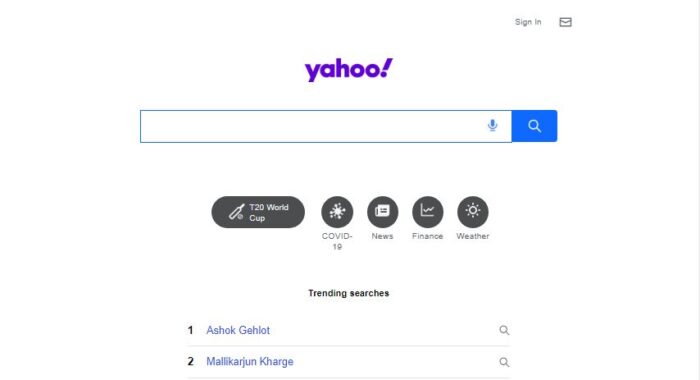 Besides Google, the search engine with the most users is Yahoo! Search. The search engine, which was created in 1995, became a competitor to Google in the early 2000s. In addition to being Google's rival search engine, Yahoo! also have other services, such as Yahoo! Mail, News, Finance, Sports, and Answers that you can use to get various kinds of information. This search engine is one of the top Google search engine alternatives.
Currently, Yahoo! already working with Bing and Microsoft to provide more relevant search results, this can be seen from the similarity of Yahoo! Search with Bing, the search engine background is always changing.
Also read: World's most hacked passwords: Top 30 common passwords
2. DuckDuckGo
DuckDuckGo is one of the safest and simplest search engines as an alternative to Google that you can use. In accordance with its tagline, "Privacy, Simplified," DuckDuckGo guarantees the privacy of the data you provide when performing a search so that your search footprint will not be detected by advertisers. Therefore, every keyword you search for will return popular and common results.
3. Bing
The next example of a search engine as the Google search engine alternative Bing. This search engine provides various forms of information that you can find on one page, such as images, videos, or news related to the keywords you are looking for. Bing has a home page similar to Yahoo! Search, which is a non-static background. Since Bing works closely with Microsoft, you can find menus for accessing Microsoft programs, such as MSN, Outlook, and various Microsoft Office programs on the home page.
Also Read: What is Core Update, The Effect On SEO and Traffic
4. Yandex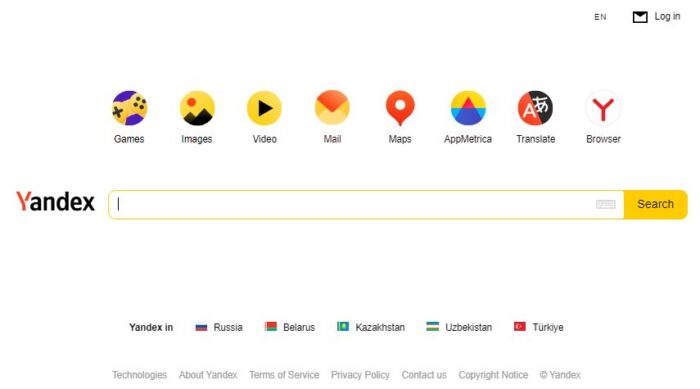 Yandex is an example of a Russian-made search engine that was created in 1997. Through its commitment to helping consumers run their businesses online and offline better, Yandex provides features that you can use instead of Google. Not only as a search engine, but this search engine application also displays its services on the start page of search engines, such as images, videos, emails, maps, and translators to AppMetrica which is equivalent to Google Analytics.
5. Baidu
The search engine that is often used by internet users today is Baidu, which is often called "China's Google." The reason is, Baidu controlled more than half of the market share in China in 2018. Apart from Baidu, internet users in Panda Country use Bilibili as a video-sharing application to replace YouTube. You can also use this search engine to learn Chinese because every Baidu search page uses Han (Hanzi) characters.
6. Swisscows
In addition to being committed to maintaining data security and user privacy, Swisscows also provides its website with strict content censorship so that it is safe for families. Just like Google, Swisscows also displays search results based on general information, images, videos, music, and translations.
In addition, the search engine that stores data in Switzerland also offers Swisscows Digest, a machine that can extract information from an article or article and divide it into keywords and important paragraphs. Of course, this feature can cut the time you need to analyze the content.
Also Read: What Are Canonical URLs and their Effects on SEO?
7. DogPile
Even though it's ranked 38,215 as of October 2019, it doesn't mean you can't rely on Dogpile . The reason is, Dogpile search results are a compilation of several search engines, such as Google, Yahoo!, Yandex, and MSN. Although it looks a bit old, Dogpile admits that it can display 50% more search results than other search engines. You can consider it a good Google search engine alternative.
8.Gibiru
Just like DuckDuckGo, Gibiru has also been committed to maintaining the security of the data you have. This commitment is indicated by some information that is published by Gibiru on its main website. In contrast to Google, Gibiru admits that they only get a commission when a user makes a purchase on a website searched through Gibiru and they do not trade data for profit.
9.StartPage: the Google search engine alternative
StartPage believes that personal data should only be stored on their own, not stored in Big Data, therefore, StartPage guarantees that they do not take the data we provide in their search engine. This search engine buys the search features provided by Google and uses its facilities to remove the personalized ads that Google usually uses.
As a result, StartPage places great importance on its users so that they are encouraged to search without fear of being detected, "We want you to dance like nobody's watching and search like nobody's watching."
10. Ask
Don't make the mistake of distinguishing Ask.com from Ask.fm. Although Ask.fm has now been acquired by Ask.com, the two websites are very different. If Ask.com is a search engine, it is different from Ask.fm which is more like social media. There are two types of search results that you can search through Ask.com, namely general information (Answers) or video. But unfortunately, although not as well-known as Google, Ask.com actually fills its starting page with online advertisements.
Also Read: Social Media Vs Website for your business
11. Qwant: Google's alternative claims the user privacy
Qwant is an alternative search engine that claims that they respect the privacy of its users. This search engine combines its index of web pages with search results from Bing in order to prevent the occurrence of filter bubbles or closed search scopes.
This search engine is based in Paris, France. So, all of its privacy provisions follow European privacy protection laws which are much stricter than in the United States.
12. Search Encrypt
At first glance, Search Encrypt has a simple and minimalistic look that is almost similar to Google. This design choice has proven to be effective in encouraging users to search without interruption.
Uniquely, Search Encrypt only saves the user's search history for 30 minutes. After passing the time limit, the search history will be deleted automatically.
13. OneSearch
OneSearch is a new search engine owned by one of the giant network providers in America, Verizon. Verizon claims that it had six principles in mind when creating OneSearch:
No cookies
No user tracking
Does not save search history
Unfiltered search results
Share the link safely
Search keyword encryption
Although OneSearch is an independent search engine, its search results are taken from Bing. However, OneSearch provides an additional layer of privacy so that your personal information is not taken by third parties.
14. GiveWater
GiveWater is a unique search engine with a background as a fundraiser to provide clean water to areas that need it.
By using GiveWater and clicking on ads on this search engine, you have contributed to providing access to clean water to those in need.
Also Read: Google Docs: Making Documents Fun
15. Ekoru
Ekoru is another donation-based search engine with the primary goal of cleaning up trash from the oceans. This search engine aims to raise the world's awareness of the damage to our oceans and ocean systems.
Every quest done with Ekoru will contribute to fundraising for Operation Posidiona and the Big Blue Ocean Cleanup. Apart from that, Ekoru also claims that all of their servers are powered by hydroelectric power.
16. Unsplash
Unlike other search engines, Unsplash can only be used to search for photos and images. This search engine is very useful for bloggers, writers, or content creators who often need images and visual assets to enrich their content.
Unlike Google Images, all the images in Unsplash can be used for free, without worrying about copyright or copyright.
Slideshare is a special search engine for files in the presentation or slide format. You can find thousands of presentations on any topic you want.
This search engine is very useful for students who want to find references or anyone who wants to learn new knowledge, especially in the business sphere. Slideshare also has special integrations with LinkedIn, so you'll find plenty of content in both business and professional settings.
Also Read: How to use URL inspection tool in Google search console
18. Creative Common Search
Creative Commons Search offers a free image search engine without worrying about copyright status or copyright. This search engine can be an interesting alternative to Google Images.
Images found in a Google Images search are often at risk of copyright issues. So, Creative Common Search is a great solution for finding images that you can use and even modify as needed.
19. Wiki
Wiki is a search engine that only displays search results from Wikipedia and other encyclopedias and wiki-type sites. If you like reading content created by a single community, then Wiki is the right search engine to try.
20. Listen Notes
Currently, podcasts or broadcasts are a content format that is very popular with many people. However, Google does not have a feature to filter search results by podcast format.
Listen Notes is a special search engine for search results in podcast or broadcast format. If you want to find podcast recommendations easily and conveniently, try using Listen Notes.
We all know, nothing lasts forever, including search engines. Maybe you also know some Google services that were finally removed because they were not interested. Now how, have you entered into the search engine qualifications when you intend to leave Google?
Also read: 5 mistakes to avoid while using LinkedIn
But, if you still often advertise your business on Google search sites, don't worry, there are still many internet users who don't want to be bothered with services they don't know. In order to be able to learn search engine algorithms other than Google (search engines that are Google alternative) above and get into the search start page, it is a good idea if you create and redesign your website so that it is faster and looks attractive. Also make sure you have used a fast and precise cloud hosting service that you can always rely on, yes!