How to Create a Business Marketing Plan?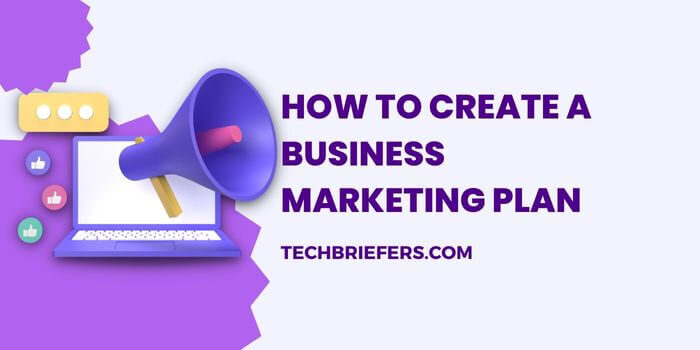 In this article, we will discuss how to make a business marketing plan that can be used as inspiration for business people to develop. Good product quality is still not enough to make many customers interested.
You have to make a good marketing plan to get a lot of customers. Here we will explain what a marketing plan is and how to make it well.
Definition of Marketing Plan
The marketing plan is a plan used for marketing to achieve business goals or targets based on a predetermined time.
This planning is in the form of a marketing strategy that can be used to implement various activities that are in accordance with business expectations.
Many people think that a marketing plan is the same as a marketing strategy. However, the two actually have differences.
This marketing plan is more about planning which contains a marketing strategy that is in accordance with the company's vision and mission. A marketing strategy is a marketing campaign that is carried out to achieve goals.
So, marketing strategies are more towards the ways of applying the marketing plan that has been managed.
Also Read: Online Business: Definition, Types, and Benefits
How to Create a Business Marketing Plan?
Here's how to make a marketing plan in general so that it can make it easier for you to plan well and get more optimal marketing results.
1. Determine the Business Vision and Mission
The first way to make a marketing plan is to determine the vision and mission of the business. This vision and mission need to be set first so that it can develop a strategy that is in accordance with the targets to be achieved based on the vision and mission.
Adjusting the marketing plan with the vision and mission will make the company work more optimally and purposefully.
2. Determine the Target Market
In running a business, the target market must also be determined better so that the business promotion carried out becomes more effective.
Therefore, it will be easier to plan promotions by creating a contemporary design appearance or an attractive caption that invites young people to buy the product.
It's different if you don't know the target market, the marketing content is not directed so that it will not be able to attract the desired customers. For example, when marketing women's clothing, the available content only tells attractive clothes with quality materials.
Also Read: Top benefits of having Email on Own Domain Name
3. Create a Content Strategy
Next is to create a useful content strategy to make the content quality and on target. Content strategy is an important part that affects the progress of the business.
To create a good content strategy, you need to know the types of buyers based on 3 important stages, including:
Awareness: at this stage, potential buyers realize the need or desire for the product. To get the desired product, the buyer usually looks for information from the browser. So, you can do a strategy by creating an educational blog post (soft selling).
Consideration: This stage is when potential buyers weigh-in to choose the product to buy. For buyers like this, you need to make a strategy by making videos, articles, or live chats about how the products sold compare with other competitors.
The decision is the last stage where potential buyers have determined the product purchased. So, they just want to find information on how to get the product. For that, you can offer content on the advantages and disadvantages of the product, testimonials from products to promos, and discounts.
From the various stages of potential buyers above, you can determine strategies such as content types (writing, images, or videos), how much content is created, to platforms to distribute content (Facebook, Youtube, Pinterest, and others).
Also Read: How To Increase VPS Security | Top Tips VPS
4. Get to Know the Competitors
The next way to make a marketing plan is to learn the advantages and disadvantages of competitors. The advantages of competitors can be known by doing research about your competitors.
By knowing business competitors, you can find out what makes people interested in members of their company. In addition, what strategies do they usually do to attract visitors?
Recognizing competitors is also useful for understanding what is currently going viral in your industry. Thus, it can be adjusted to the content strategy and marketing campaign created.
5. Create Marketing KPIs for Your Business
KPIs or Key Performance Indicators are things that support business success. By using KPIs, it can be seen as a measure of marketing success. Examples are traffic from business websites, traffic from company social media, the number of products sold, etc.
6. Analyze your Marketing Budget
Next is to analyze the important marketing budget. To market the product, of course, costs money.
All budgets for marketing must be considered as well as possible. Therefore, you need to do a good calculation of how much it will cost you to promote the product. Marketing tips also need to be learned so as not to make a misstep.
In addition, don't forget to make the best strategy so that the budget can be reduced but has effective results so that you can get a return on investment.
For example, using digital means as a promotion, choosing the right platform in order to get many buyers, and others.
Also Read: Top 15 Cheap, and Free SEO Tools to Analyze Your Website
Here are tips for managing a budget for marketing needs:
Looking back at your business ventures. Classified as advanced or still a beginner. That way, expenses to make marketing can be thought out wisely.
Make a list of expenses related to future operational costs. For example, print design to create brochures, develop business websites, hire hosting services for business webs, and other needs.
Trace the traces of purchases, whether from social media, websites or from other platforms. Thus, you can find out the best place to market the product, and can be budgeted even more.
7. Set Aside What Doesn't Need to Be Done
The marketing plan is not only based on what should be paid attention to but also writes what is unnecessary. This is important so that your work becomes more effective.
By setting aside what is unnecessary, you can more easily focus on the targets that have been set from the beginning. Make a list of what is unnecessary, so that employees can apply it properly.
Also Read: What is Affiliate Marketing Program and its Benefits
8. Use Business Applications for Marketing
The last tip for creating a marketing plan is to take advantage of business applications for marketing needs. There are many applications that you can use that suit your needs.
An example is Canva which is useful for editing image designs for content to be more attractive.
Have You Succeeded in Creating a Marketing Plan?
Thus a complete explanation of how to make a marketing plan that is easy to understand. To create a marketing plan for your business, you can apply the 8 strategies above. Don't forget to share your experience in the comments below.