What is Affiliate Marketing Program and its Benefits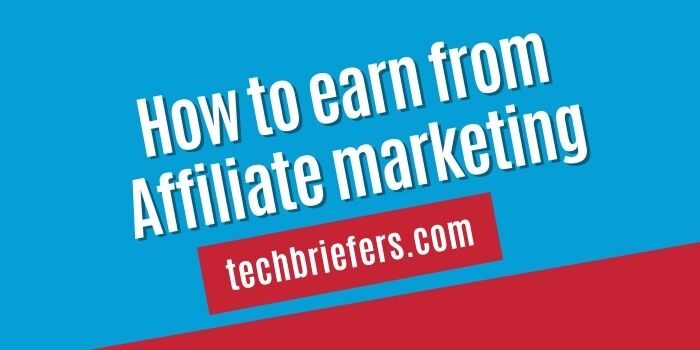 Earning money without having to do much is a desire for most people. Luckily you live in a digital age, where there are many ways to make money online. One of them is to take benefits of affiliate marketing programs. With affiliate marketing, you can earn passive income with very little capital.
In this article, we will discuss thoroughly what an affiliate is, what are the benefits, and of course how to earn money from affiliate programs. Curious, right? Therefore, read this article to the end, yes!
What is an Affiliate Program?
An affiliate program is a program that allows you to earn a commission if you succeed in getting other people to buy or use a product.
The amount of commission you get varies depending on the policies of the company you follow. For example, Amazon offers up to 10% commission, while Bluehost gives you a very high commission for every sale.
How Affiliate Programs Work
Before going further into discussing how the affiliate program works, we first briefly describe the parties involved in it. There are three parties directly involved in the affiliate program:
Product Owner: can be a company, vendor, seller, and others. They are the ones who put out this affiliate program.
Affiliate: a person who joins an affiliate program. They are in charge of marketing products from affiliate program owners to potential customers.
Consumers: consumers can buy products from product owners through affiliates.
After knowing the parties involved, below we explain how affiliates work. How the affiliate program works is as follows:
#1. Register to Affiliate Program
To join the affiliate program, you must first register. Registration can usually be done on the company's website.
Well, after registering, you will get a referral code. This referral code is unique for each person and is used as confirmation that the consumer did buy from the affiliate.
Oh yes, sometimes you are actually offered to join an affiliate program, you know. This affiliate program offer usually happens to social media influencers or big traffic bloggers with discussion themes that match the affiliate product.
#2. Promote Affiliate Product
In order for an affiliate business to earn a lot of commissions, you must promote the referral code so that many people buy. You can do this promotion in several ways:
Create a Product Review on the Blog
You can write articles that review an affiliate product. But remember, you have to consider the suitability of the blog theme with affiliate products. Make sure that the target audience of the blog and the target audience of affiliate products are the same so that your promotions are effective.
Write a candid review and discuss your experience using the product in depth. Describe the advantages and disadvantages, then end with your referral code CTA.
To make this referral product review, you must have a blog. Therefore, if you don't have a blog yet, we recommend creating one first. This blog is one of the important means for the promotion of your referral code.
Put Banner on Blog
In addition to writing reviews, placing banners on your blog can be another effective way of promotion. Because humans process images 60,000 times faster than text. Thus, affiliate program banners can attract visitors' attention faster than text promotions.
Even so, don't just put promo banners on each side of the website randomly. Because this can make visitors sick and actually leave your website.
Try to put banners in strategic places, for example in the header or on the side of the blog. You can also combine it with product reviews and place a banner at the end of the article as a CTA.
You should promote the affiliate product using the correct banner. A good website owner puts a blog in a strategic and easy-to-find place.
Social media
Create posts on social media discussing your affiliate products. Starting from a brief review to reposting from the official account of the product owner.
Try to also apply social media marketing strategies so that promotions are more effective and maximal.
Oh yes, don't forget to include a CTA in your posts on social media. This CTA can be in the form of a caption in the post or directing it to the bio for a referral link.
If you have a YouTube channel, even better because you can make educational videos on the topic of the affiliate product. Then, you can insert a referral link in the video or in the video description.
Online Forums
Online forums are a great place to find people who are interested in a particular field. Especially if you have a good reputation in the online forum, promoting an affiliate business can be easy.
You can do promotions in online forums by writing short reviews of affiliate products. Or it could be by joining the discussion and then inserting a referral link in your comments.
However, one thing you must remember is that different forums have different rules of the game. There are forums that allow product promotion, there are also forums that strictly prohibit promotion in any form. So you should first read the rules there, yes.
#3. People Use Your Referral Code
The purpose of doing affiliate promotions is for people to use your referral code. Well, if someone uses a referral code, the consumer gets an additional discount and you as an affiliate get a commission. A win-win solution, right?
Oh yes, even though you get a commission from consumer purchases, it does not mean the price of products purchased by consumers will be higher than the normal price. Generally, the price is the same.
In fact, in some cases consumers actually get a cheaper price through a referral code than buying directly.
#4. Earn Commission
Commissions will be earned if someone uses your referral code. Well here, you will share the profit with the product owner.
However, to get a commission does not only require consumers to buy a product first, you know. Depending on the company, there are three types of commissions from affiliate programs:
Per Sales
This is a type of commission sharing that is generally implemented in affiliate programs. After consumers buy products through referral links, you will be given a commission of a few percent of the sales price.
In other words, people don't just have to click on the referral link, you'll get a commission right away. However, they are required to make a purchase first and become consumers of the company that owns the product.
Per Lead
This commission per lead is paid if the prospective customer successfully completes an activity that has been determined by the product owner. It can be from filling out forms, creating accounts, subscribing to newsletters , to downloading certain files and mostly making a successful purchase.
Per Click
As the name suggests, this commission is paid when someone clicks on the referral link. Usually, the referral link will direct them to the website of the product owner. So it can be said that the commission per click is paid based on increased website traffic from product owners.
Affiliate marketing Program Benefits
What are the affiliate benefits? Here we outline six benefits if you become an Affiliate!
#1. Passive Income
A job generally requires you to be at work to earn money. While with affiliate programs, you will still earn money even when you sleep.
The promotion you did, in the beginning, will stay there forever (unless you delete it). This keeps the money coming in for weeks, even months after.
You don't have to be at the computer to earn money. Just sit back and the money will come by itself.
#2. Small Capital
There are two types of affiliate program providers. First, there are companies that do not provide a mandatory requirement to buy their products in advance to register for the affiliate program.
While the second type, companies require you to buy their products in order to participate in their affiliate program.
The first type can be said to be free, without spending any capital at all.  You don't need to buy hosting for millions in advance to be able to participate.
For the second type, you should choose the product that you really need. So you can fulfill your personal needs while earning money from products that people buy from affiliate marketing programs.
#3. Work from Home
You can run a referral link promotion strategy from anywhere, including from the sofa at home. All you need is an internet connection and a laptop/smartphone. So, an affiliate is the perfect type of job for those of you who don't like office work. 
#4. Flexible Working Hours
You are not bound by a contract that requires you to promote the affiliate program every day from certain hours like working in an office. So it's up to you to decide when it's promotion time and when it's time to relax.
#5. Can Join Many Affiliate marketing Programs
You may feel that signing up for one affiliate program is still not enough. Well, no need to worry because you can join affiliate programs from other companies at the same time.
You can register for three or four affiliate programs at once, as long as it does not conflict with the terms and conditions of other companies. So, make sure you read the terms first so you don't get any consequences in the future.
#6. Pure Income from Your Hard Work
In other jobs, you could work up to 80 hours per week and still earn the same salary. This does not apply if you join the affiliate program.
The money earned from the affiliate business depends entirely on the hard work of your promotion efforts. In other words, the more intentional your efforts, the greater the results that will be obtained.
How To Do Affiliate Marketing?
There's not much you need to join an affiliate program. Each company may have different terms and conditions. However, there are some general things that are definitely needed for all affiliate programs:
#1. Research Affiliate Marketing Programs First
There are so many affiliate programs that you can try. However, which one is the most suitable for you?
This is why you need to do your research first. Here are some factors you should consider when choosing an affiliate program:
Product/service relevance – You must ensure that the product or service being promoted aligns with the medium you use to promote it.
Commission – Each affiliate program has to explain the percentage of commission they offer. Make sure the percentage is what you expect.
Affiliate users – One way to ensure the quality of an affiliate program is to look at its users. In addition to looking at its reputation, you can also find out whether the program is profitable or not.
Support – Make sure the program offers support. Both in the form of live chat and email. So, you can get help if there are problems related to the program.
If the four factors above meet your expectations, then you can try to join the program. Don't forget to understand how each affiliate marketing program works.
#2. Looking for Promotional Media
Of course, you need promotional media because what you are going to do is promote the product. You can use blogs, social media, or YouTube channels to promote your affiliate marketing products. Make sure the promotional media you use are media that are allowed by the affiliate program provider.
If you don't have a blog yet, don't worry. Because creating a blog is now easier and can be done by anyone. You can follow the guide How to Create a Blog and you can immediately start your affiliate marketing program.
#3. Build Product Knowledge
Do not let you provide false information about the product. Information or specifications that do not match will reduce the confidence of potential buyers. The probability of buying through your referrals is also small because the information you provide is wrong. So study carefully the product that you are going to promote so that potential buyers can consider your review more reliable/trustworthy.
4. Promoting
Maybe you have never promoted any product before. That's okay because you can learn while practicing. You can learn how to promote products from other affiliate marketers, from internet marketer expert blogs, and others. Some companies even provide classes for members of their affiliate programs. So don't worry if you don't have experience promoting products because you can learn it.
Successful Affiliate Marketing Strategy
Starting affiliate marketing is not difficult. As long as you have promotional media and a willingness to learn affiliate marketing, you can earn from sales commissions. Here are seven tips for running profitable affiliate marketing:
#1. Create a Personal Review
You can make product reviews without actually using them. However, the content will be the same as the reviews of the same product scattered on the internet. Add more value to the review with your experience using the product you are promoting. That way your review has a personal value that no one can find in other reviews.
#2. Don't Just Focus on Getting Commissions
Your main goal is indeed to make money from affiliate programs. However, that doesn't mean you can ignore the needs of your readers. What readers are looking for when looking for a product is not just price information and specifications. They also look for the experiences of people who have already used the products they want to buy. They need consideration from other people to decide to buy one. Product reviews are your means of helping them determine which product is the best fit for them.
#3. Make an Interesting Review
Although affiliate programs can be considered as a side job, it doesn't mean you can do it half-heartedly. Make a review as interesting as possible. Share your experience when using the product. Add high-quality product images. If needed, you can also create a simple infographic about the product you are promoting. The point is to create as much promotional content as possible.
#4. Pay attention to SEO
Interesting review content will be even better when supported by optimal SEO. Find the most searched keywords related to the product you are going to promote through keyword research. Then create review content according to SEO rules. That way your review can appear on the first page of search results and have a higher chance of being clicked and read.
#5. Understand the Target Audience
Understand what potential buyers of the product you are promoting need. Find out what questions they often ask about the products you promote through social media and forums. After that, answer their questions about the products you are promoting through the reviews you make.
#6. Focus on a Specific Niche
You can indeed join many affiliate programs at the same time, but that doesn't mean you can just register for an affiliate program. Choose a product that fits the niche/theme of your blog. For example, you manage a blog with a technology niche, so the products you promote are technology products. If your blog's niche is fashion, you should also sign up for an affiliate program from a fashion company.
Focusing on a specific niche is a strategy to build reader trust. Of course, they believe more in reviews written by experts. By focusing on a particular niche you are indirectly building a narrative that you are an expert in that field.
#7. Give a Call to Action
Your main goal of signing up for an affiliate marketing program is for people to use your referral code. Only with this referral code, the affiliate provider company can identify if people buy their products through you.
To instruct visitors to use your referral code, you need a CTA or Call to Action. A call to action is a directive or command to a visitor to take an action, in this case using your referral code. The CTA can be an image or text. Here are examples of interesting CTAs that can be used as references for your affiliate CTAs.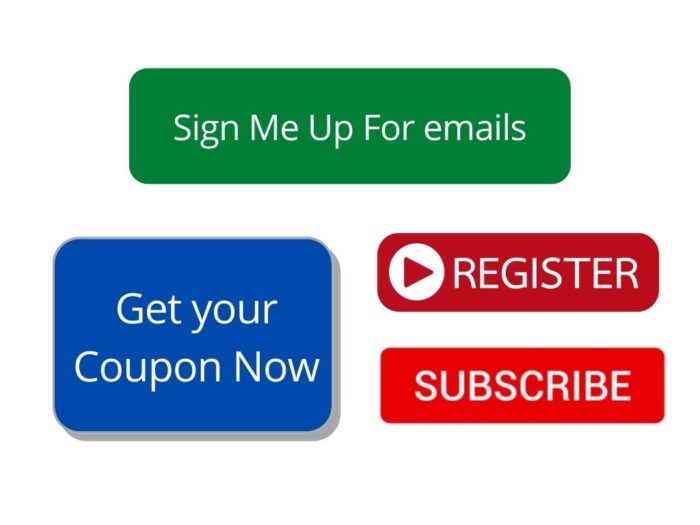 Payment System in Affiliate Marketing
Here are some affiliate marketing payment systems if you are successful in getting others to buy using your code:
#1. Pay Per Click
As the name suggests, pay per click is a payment system where you will get a commission if someone clicks on your affiliate link. Well, the link will usually lead to the affiliate company's website. The more people who click on your link, the more commission you will get.
#2. Pay Per Lead
In the payment system of pay per lead, you will earn a commission if someone has managed to become leads. Such as filling in contact info, registering to be a member, downloading something, or subscribing to a newsletter. So, if the person hasn't done any of these things, you won't get a commission.
#3. Pay Per Sale
Pay per sale is a payment system that will pay you a percentage of the sales price of affiliate products. For example, you can find the Bluehost affiliate program which gives you a commission on every successful purchase of Bluehost hosting. So, if someone buys a hosting plan through a referral at Bluehost, you will pocket a good commission.
Example of a Marketing Affiliate marketing Program
OK, now you know what affiliate is, how it works, and its benefits. But what about an example of affiliation?
Well, there are tons of affiliate programs out there. Below, I am mentioning one of them:
Affiliates of Bluehost earn commissions starting at $65 for each qualified hosting plan purchase. Best of all, there's no limit on how much you can earn. Bluehost affiliates are allowed to refer as many new customers to the hosting company as possible. Also, Bluehost utilizes PayPal to send affiliates their earnings. Bluehost also takes care of the charges applied by Paypal. Bluehost itself bears those charges and the affiliate will get all of the payment amounts.
Conclusion
Affiliate marketing is a solution for those of you who want to earn money from the internet easily. Affiliate marketing can be done by anyone, as long as they have the intention and willingness to learn affiliate marketing. You can make affiliate marketing an additional income without interfering with your main job.
In this article, you have learned how to do affiliate marketing. Starting from how affiliate marketing works, to how to run it.
Now is the time for you to learn to practice affiliate marketing. Want to get started right away?