WordPress Themes: Choose the best one for an attractive website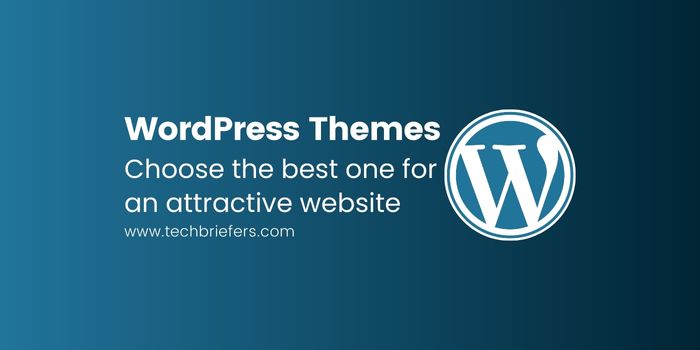 Learn more about WordPress themes and find out how to choose the best theme that fits your website style and needs.
One very important element in building a WordPress-based website is choosing the theme to use. Not just choosing a good appearance, but also need to consider several other things.
Generally, novice WordPress users are often confused when choosing a theme for their website. Well, please note that frequently changing WordPress themes is not recommended because it can have an impact on WordPress SEO.
Also Read: How To Create A Successful LinkedIn Marketing Strategy?
Guide to Choosing a WordPress Theme
Indeed, WordPress itself provides so many template options that its users are free to use. Whether it's a choice of free or premium or paid WordPress themes, the many themes can sometimes make you dizzy when choosing one.
Are you one of those people who are confused about choosing a WordPress theme? So, to make it easier for you to choose, first, consider the description of the following guide to choosing a WordPress theme!
Select View
The very first step is to determine the appearance of the most attractive theme. The goal is to make visitors feel at home to come and linger on the website that you have.
Don't forget to also make sure that the WordPress theme you choose matches the website niche. This is because each theme choice has usually been adjusted to its respective niche.
Adjust Price
The second step is to see the price of the theme you choose. So, if you want a free theme, then the options will be available on the "Appearance" dashboard menu, and select the "Themes" menu.
However, for those of you who want to buy a paid theme, you can look for the premium version of the WordPress theme. Of course, there are many differences between the premium version of the WordPress theme and the free version.
Also Read: 10 Ways to Optimize On-Page SEO to Increase Website Traffic
Define Niches
The next step is to determine the niche of your website. If your website has a variety of content, it's better to use the Magazine Theme. However, if the content contains mostly photos, it's even better to use the Gallery Theme.
So, avoid choosing a theme that you already like but end up forcing yourself to use a theme that doesn't fit your niche website. This is because each niche of the available themes has a different design and navigation according to their needs.
Ensure Responsive & Mobile Friendly
Make sure to choose a theme that is responsive and mobile-friendly because Google ranks websites based on this. If your website is ranked lower, visitors will visit your website less and less.
Especially now that access via mobile devices, such as smartphones and tablets, is more dominant than using a computer or laptop.
Pay attention to the Website Features
Of course, the more features are used by the theme, the website loading will take longer than those with few features. Therefore, be smart in choosing a theme developer with attractive features that do not affect the loading speed.
Make sure the loading theme you choose gets an "A" score because the speed of the theme can affect the comfort of the user or visitor.
Also Read: What Are Canonical URLs and their Effects on SEO?
Choose one that is SEO Friendly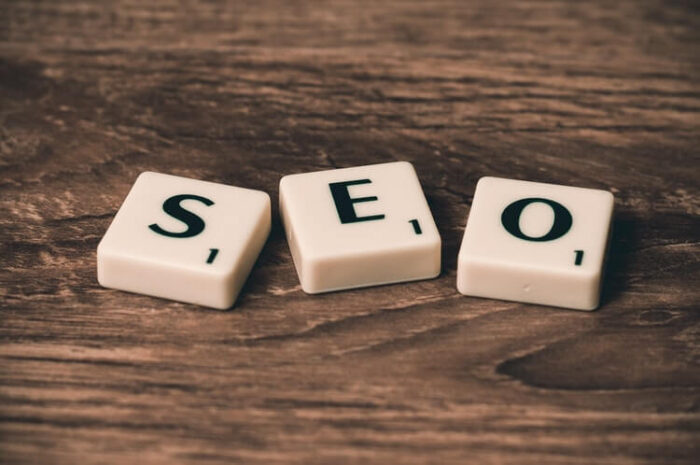 Please note that WordPress is the best CMS that is SEO Friendly. However, you can check again, especially on the chosen theme whether it is really SEO Friendly or not.
There are several things that determine whether a theme is SEO Friendly or not. Starting from headings, HTML coding, meta tags, and CSS, to other standards.
Theme Security
Taking into account the security of the selected WordPress theme also does not escape attention. Moreover, if you choose a free theme because if there is an error in the coding of the theme, irresponsible persons can use it to hack your website.
Avoid choosing nulled or pirated themes because they are very vulnerable to malware or virus attacks. Therefore, if you have more budget, choose a premium version of the theme that guarantees security.
Support or Support
The last step is to choose a theme that has support or support from the developer. Don't forget to check when the developer last provided a theme update.
On the other hand, if at any time you experience problems with the theme you are using, you don't need to worry because there is support or support from the theme developer. So you can consult your problem with the developer.
Well, that's a guide to choosing a WordPress theme. Even though it looks trivial, in fact, you have to pay attention to some of these things when choosing a WordPress theme so that unwanted problems don't occur.
The Latest 2023 WordPress Theme Recommendations
After you have read the guide on choosing a WordPress theme, now is the time to find out the recommendations for the latest WordPress theme choices for 2023. So, here is a collection of themes that you can use as a reference, including:
Shapely
Shapely has a full-featured, pixel-perfect design appearance and provides easy customization features for its users. In addition, there are many widget options for the home page that you can use according to your needs.
Interestingly, this WordPress theme can run quite well on several types of free plugins. Well, Shapely is perfect for use on websites for purposes such as companies, portfolios, landing pages, to e-commerce websites.
Newspaper X
If your website is a magazine or online magazine type, then it is very suitable to use the Newspaper X theme. This theme is based on Bootstrap which is deliberately built with features to make it easier for users when customizing.
In fact, there is a slot for advertising so you no longer need to install additional plugins. Newspaper X is compatible with a variety of plugins, including technology, fashion, automotive, lifestyle, and food.
Mia Ittalloni
So, if you have a culinary business that is marketed online, this Mia Ittalloni theme is perfect. In addition, the theme installation process is also very easy to practice.
To make it easier for customers, you can add specific information to the website bar. As well as telephone numbers, hours of operation, addresses, and social media channels for your business.
Parallax One: one of the WordPress themes with interesting effects
For those of you who are looking for a WordPress theme with interesting effects, you can try using the Parallax One theme. In fact, this theme is also equipped with mobile-friendly responsive features, you know!
In addition, there are several modules that can make it easier for you to edit and enter your website content. This theme allows you to create pages with a smooth parallax effect.
Sydney WordPress Theme
This WordPress theme is intended for corporate and freelancer websites. There are various settings options with Google Font options, logo upload, and many more, you know! Apart from that, it has a full slider on its main page to show banners.
There is also a menu bar at the top of the page so that your website visitors can always see it. Interestingly, with this theme, you can also add a parallax background so that the website looks more attractive and aesthetic.
Also Read: Content Types to Increase Social Media Engagement
Choose the Best WordPress Themes According to Your Needs to Build Your Website
Are you ready to choose the right WordPress theme for your website? Make sure to choose the best WordPress theme that fits your needs. And don't forget to support your online presence with a trusted WordPress hosting and domain service.