Content Types to Increase Social Media Engagement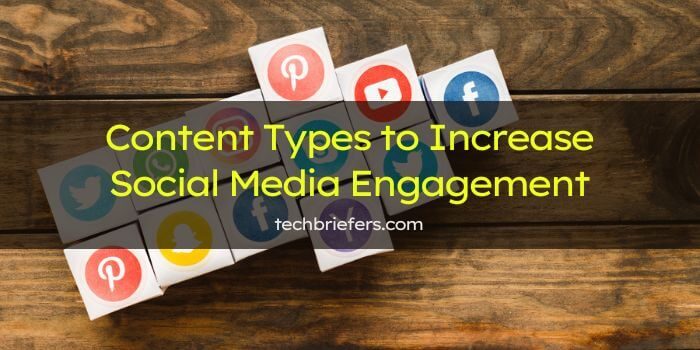 Social media engagement is important for almost all brands . Most brands also understand how important social media is to stay connected with customers.
However, many underestimate the value of engagement . If you rarely take the time to interact with current and potential followers, you're missing out on opportunities to increase your social media engagement .
So, what should you do to increase engagement on social media? There are several types of content that can help you do that social media engagement . Here's the information!
Also read: PPC: Pay-Per-Click Marketing Guide For Business
Media visual
People engage with visual content better than non-visual content. Tweets with pictures receive 150% more retweets than tweets without pictures.
The same is true for Facebook posts with images increasing engagement 2.3 times more than posts without images. This clearly shows that social media content containing images receives more likes , shares , and comments.
Make sure the images you choose are relevant to the post and always use high-quality images, whether using stock images or your own.
You can use funny memes, informative infographics, unique illustrations, or just photos to increase social media engagement . You need to be creative to create the best illustrated content to reflect your brand values ​​and resonate with your audience.
Also Read: Online Business: Definition, Types and Benefits
Posting blog
Blog posts are a popular type of content to increase engagement on social media. In a recent study, 38% of marketers said blogging is the most important form of content for their business.
Sharing quality blog posts from your company website or blog with useful and helpful information that can answer audience questions is the key to a successful blog engagement strategy .
Make sure your blog posts are fully optimized with content that provides value, have catchy headlines , have a format that makes published articles fun to read, are optimized for search engines, and include clear and actionable CTAs.
You can also include social sharing buttons on your blog to make it easier for readers to engage, share content, and start conversations on social media.
Also Read: How to Delete and Deactivate an Instagram Account
Customer content
Customer content can take many forms, from testimonials and reviews to customer experiences and user-generated content .
More than half of people look at reviews before buying. So, it's right for you to showcase customer success stories and positive experiences that customers have had when it came to your business. This content can add credibility to your brand across the social media landscape.
Helpful customer content builds customer trust and loyalty. It can be used to describe customers who enjoy your product or service. On the other hand, it also shows how potential customers can also enjoy your products and services.
Engage and share content and user posts within the community and tag posts by thanking them for reviews, testimonials or user generated content.
Contest
This type of content is a very effective way to increase social media engagement. Contests can be in the form of free prizes, special offers offered to followers who give likes or shares to win prizes.
Contests are a fantastic way to spread awareness and expand your brand 's reach , as 35% of Facebook fans like pages so they can participate in contests, so offer incentives for fans to engage in social media profiles .
Try some of the types of content above to increase your social media engagement . Experiment and have fun with different types of content to see which type of content works best and has a positive impact and is worth trying. Good luck!