PPC: Pay-Per-Click Marketing Guide For Business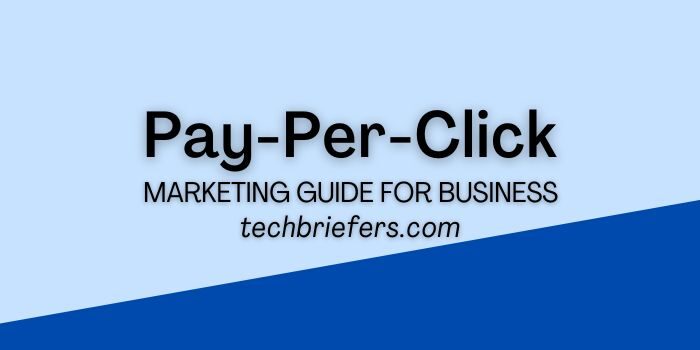 Maybe you've seen Google search results with the Ads sign in front of them. In case you didn't know, this is actually an ad. Of the various types of digital marketing, pay-per-click marketing/PPC is one of the most widely used internet marketing strategies. In this article, we will discuss what PPC is, why people do PPC, and how.
What is PPC?
PPC stands for pay-per-click. This is a type of digital marketing where a business pays each time their ad is clicked. The way PPC works can be described by buying visits or visits to your website instead of getting website traffic organically.
Several Types of PPC Ads
After knowing what pay per click is, you also need to know the types. PPC itself consists of several types of advertising, namely:
#1. Search advertising
Search advertising is one of the most popular types of PPC. You must have seen it yourself. This is the type of ad that appears on search engine results pages or search results pages such as Google and Bing. If you search for something on Google, you may notice that the results above have a small "Ad" logo in front of them, as shown below: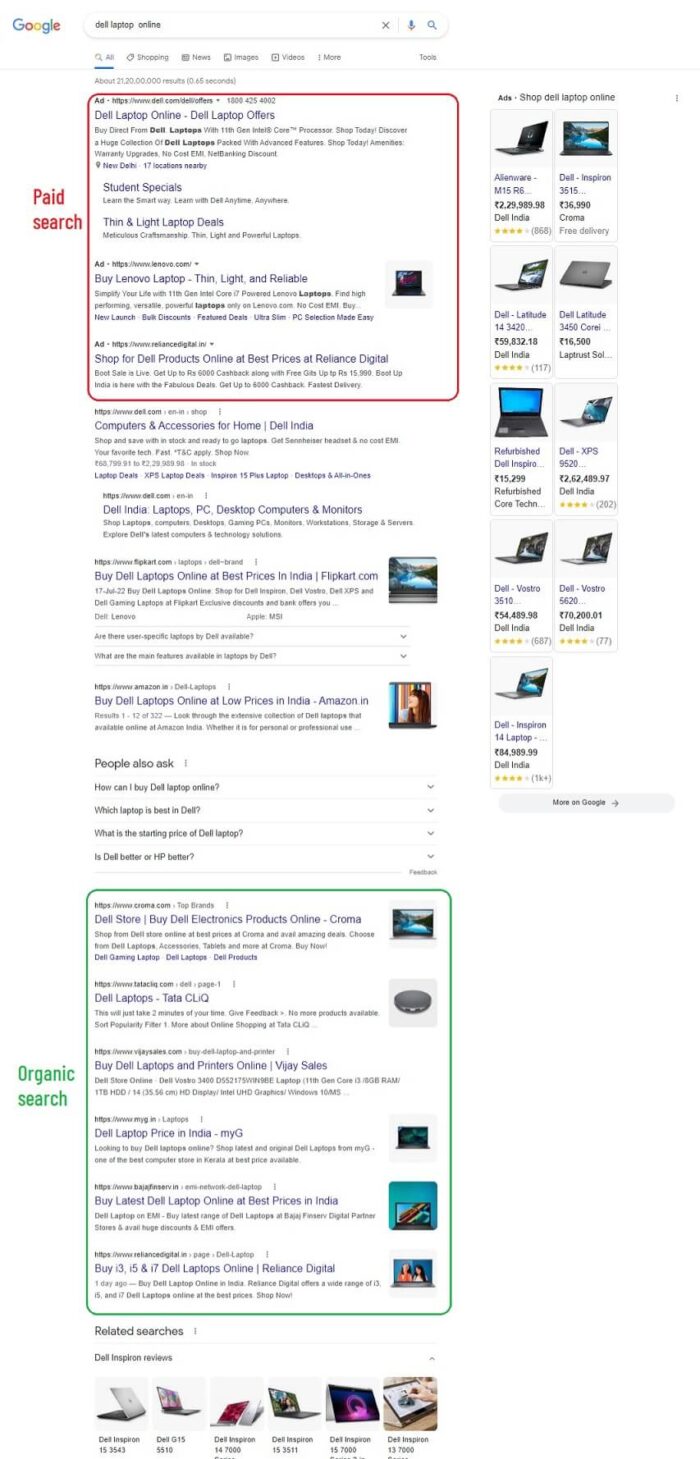 This is an ad and if you click on it, the advertiser will pay the advertising fee. This type of PPC can indeed be regarded as the fastest type of PPC to generate website traffic.
To do search advertising on Google, you can take advantage of Google's advertising products, namely Google Ads. This will be discussed further in this article.
#2. Social advertising
You may also have seen ads while you were scrolling through your Instagram or Facebook feed.
Although it is often categorized as social media marketing, it is also actually a part of PPC. Similar to search advertising, you will only pay if someone clicks on the link that you include in the social media post.
#3. Remarketing
Maybe you've visited a website and seen their ads appear on other websites or on your social media feeds; this is remarketing.
This is also one of the most effective PPC methods because this strategy targets people who are already interested in your website, brand, or business. Remarketing is to remind website visitors to come back to your website and make transactions.
#4. Display advertising
Display advertising shows your ad on all Google partner websites. You can choose the ad audience to be more targeted. This way you don't waste time and money. By using text and images, your ad will certainly become more attractive.
#5. Google shopping
If you're searching for an item on Google, you've probably seen boxes that direct you to the product page you're looking for on various e-commerce websites.
If your business is in the e-commerce business, Google Shopping can be very helpful because shoppers can see an image of an item, product name, and price before they enter your website. With this, the possibility of transactions is higher and your return on investment (ROI) can be maximized.
Also Read: How to Write a Blog That Invites Traffic
Why PPC?
Maybe some of you are thinking about why we need to do PPC when you can get traffic organically and for free? Here are some reasons why you also need to do PPC to maximize the website traffic you get.
More precise target customers
Placing PPC ads is one way to target audiences more precisely. There are many options when you set up your pay-per-click ads for example based on demographics, hobbies, and even what devices they use. Because now more and more people are accessing websites from smartphones, this is certainly an advantage.
You can also do re-targeting (which is done in remarketing) to attract people who have visited our website to make transactions.
More controlled budget
Placing an ad usually costs a lot of money. If you use PPC, you don't need to worry because you can control the PPC budget. With PPC, you can set your monthly and daily budgets so you don't miss out on your budget.
In addition, you can edit and adjust the pay-per-click budget at any time. So if you want to increase your budget after seeing positive results, you can do it anytime. The higher your budget, the more often your ads will appear. Sometimes keywords that are used more often cost more.
Greater Return on Investment (ROI)
One of the reasons why PPC is popular is that you only have to pay when someone clicks on your ad. As explained earlier, with PPC, you are more likely to get a higher ROI. This paid ad works more effectively because the ad audience is in accordance with your needs and desires.
Good influence on SEO
SEO rules are always changing because Google often changes and updates its SEO algorithm. Pay-per-click can help your website SEO if you do it together.
Organic SEO takes time to always appear on the first page of Google. While PPC will give you instant results. You can immediately appear in the first ranking of search results pages for your keywords.
PPC can also be used as research to find which keywords generate the most website visitors. Later you can use these keywords in your SEO strategy.
How? Are you already interested in doing PPC? If you want to know how? let's continue reading this article.
How to do PPC?
As mentioned above, there are various types of pay-per-click marketing that you can do. The two most popular are search advertising and social advertising.
#1. Search Advertising
For those of you who are doing PPC for the first time, most people start doing pay-per-click marketing with search advertising. Search advertising is usually created using Google AdWords which is now Google Ads.
Google Ads is the most popular PPC advertising system in the world. This platform allows you to place ads on Google search engines and other Google products.
In accordance with the marketing concept, Google Ads works with a pay-per-click model. So the user will bid (auction) keywords and pay for each click. Every time someone searches for a certain keyword on the search engine, Google will select several ads to display on the search results page.
In choosing which ads to display Google pays attention to several factors such as the quality and relevance of the keywords to the campaign and the value of the bidding.
If you want to discuss more specifically, which ads appear more depending on the ranking of the business ads. You can determine this ad ranking by two main factors, namely CPC bid (budget set by the advertiser – the higher the better) and Quality Score (this consists of click-through-rate, relevance, and quality of your account's landing page).
Also read: 5 things to consider when choosing a digital marketing channel for your business
#2. Social Advertising
Social advertising will not only help your sales or ROI but also brand awareness and brand loyalty. If you have an interest in doing social advertising, every social media now has its own advertising program.
Facebook is one of the most widely used social media for social advertising. With a very large number of users, you can definitely find your audience on Facebook. This social media has also prepared a special feature so that you can advertise easily, namely Facebook Ads.
If you want to know more about Facebook Ads, you can read our article on How to Create Ads on Facebook.
Not only Facebook, Instagram, and Twitter also have their own advertising features namely Instagram Ads and Twitter Ads. Instagram is one of the most widely used social media around the globe. So there's nothing wrong with placing an ad on this visual social media platform.
For those of you whose business is B2B, LinkedIn is one of the social media that you should use. Why? Because LinkedIn has more professional characteristics and this is where many business people have discussions.
Just like other social media, LinkedIn has also provided the LinkedIn Ads feature which was recently updated so you can also insert video ads into it. We've also prepared a guide for you! You can read the article How to Create LinkedIn Ads.
The knot
In this article, we've covered all about PPC. As a beginner, PPC can be an effective marketing strategy to help sales, brand awareness, to SEO. So there's no harm in trying to do pay-per-click marketing as one of your digital marketing efforts.
If you want to share your experience with PPC marketing, don't hesitate to leave a comment below this article. Hope this article helps!