What is the best time to post on LinkedIn in 2023?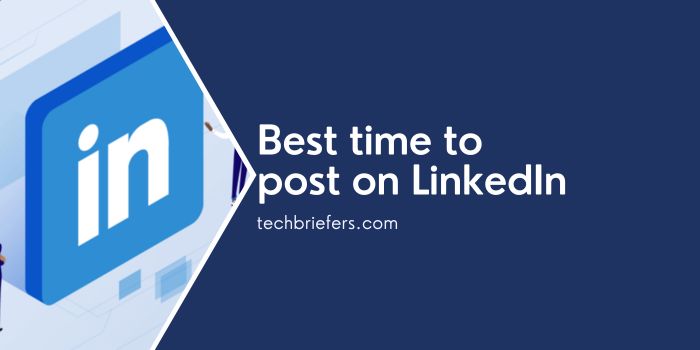 LinkedIn is the ultimate social platform for professionals. Launched in 2002, it's the place to find leads, thanks to its approximately 875 million members and 300 million monthly users. However, successful prospecting is partly dependent on when you post your content. Looking for the ideal timing to post on LinkedIn aiming to reach the maximum audience? Follow the guide on the best time to post on LinkedIn in 2023.
The Best Times to Post on LinkedIn in 2023
LinkedIn is the social network of choice for nearly 91% of executives and other professionals, highly appreciated for the relevance of its professional content. Posts are therefore flooding in on this platform, which pushes you to find the best time to post and allows you to obtain more engagements.
Generally, the best times to post on LinkedIn in 2023 are:
In the morning, from 8 a.m. to 10 a.m. and between 10 a.m. and 11 a.m.
Midday, between 12 p.m. and 1 p.m.
Toward the end of the day, between 5:00 p.m. and 6:00 p.m.
We recommend reading: How To Create A Successful LinkedIn Marketing Strategy?
Oberlo, for example, claims that the best time to post on LinkedIn is between 10 a.m. and 11 a.m.
LinkedIn is largely used by recruiters, salespeople, and entrepreneurs, which is why it is frequently used during office hours. In general, the best days to post are Tuesdays, Wednesdays, and Thursdays. While weekends and off-peak hours are the least favorable times to post on LinkedIn in terms of interactions and visibility.
According to SproutSocial, these are the three best timing to publish your post on LinkedIn:
Wednesday 8-10 a.m. then noon
Thursday 9-1 p.m.
Friday 9 a.m.
HubSpot, on the other hand, suggests mornings from 10 a.m. until noon as well as Wednesdays.
The best time to post on LinkedIn based on Industry in 2023
A good way to get the most audience is to tailor the timing of your posts based on your target audience and the industry you work in.
Software publishers and media
People who subscribe to media companies tend to check their social media feeds in the morning, similar to those who read the newspaper. The best time to publish for online media would therefore be between Monday and Friday morning, while for software publishers it would be outside working hours.
Health and higher education
Mid-morning, i.e., around 10 a.m., and early afternoon, around 2 p.m., is suggested for better interaction in the health sector. The same goes for higher education.
We recommend reading: 5 mistakes to avoid while using LinkedIn
B2B companies
Their audience is likely to be other professionals, so it's best to capture their attention before they start work: during lunch and peak hours.
B2C companies
Like business ventures, these types of businesses are more likely to succeed with audiences when they post during lunch breaks or after work.
According to SproutSocial, Sunday is the day with the least engagement, and the least popular time to post on LinkedIn is between 9 p.m. and 3 a.m. daily.
How to find the best time to post on LinkedIn in 2023?
The best way to find the perfect time to post is to analyze your personal data. This applies to any social network. Just like Facebook and Twitter Analytics, there is also a LinkedIn analytics tool.
Related Read: LinkedIn Benefits For Business Less Known
Choose multiple time periods to post on LinkedIn
To establish a good LinkedIn posting strategy, you must first test all the possibilities of the best times of the day and month. Start by spreading your experience over a period of one month. Every day of this month, publish your morning, noon, and evening content at specific time slots.
Use LinkedIn Insights
The analytics section offers statistics on your LinkedIn Page performance with engagement metrics or KPIs provided in trends based on specific metrics and time periods. Insights also provide crucial insights into your audience demographics, filtering by position, seniority, and company size. Additionally, this feature can help you verify your account visitors. Now, what you need to do is to check which post reached a large number of people and what date and time visitors were interested in this content.
Hopefully, now you will be able to post at the perfect time. Do let us know in the comments below.