Webmail: Complete Guide to Know Webmails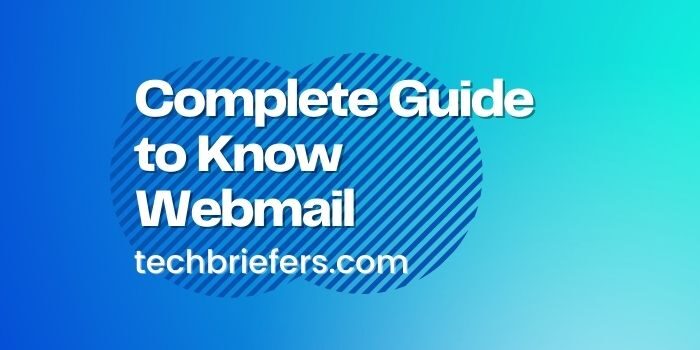 Maybe some of you have heard of the term webmail. So what exactly is webmail? Is it different from email? Well in this article we will discuss webmail and examples. Not only that, but we will also discuss whether an email with your own domain can be accessed with webmail? Come on, continue reading the article.
What is Webmail?
Webmail is a service provided by companies and Internet providers that allows you to access your e-mail via an Internet page, rather than through an e-mail client such as Microsoft Outlook.
Webmail can be a solution for those of you who use computers a lot but are often far from their computers. For example, a home user with access to webmail can read and send e-mail messages from home, work, or anywhere else as long as they have internet access.
Because webmail is hosted on a web browser, it can be accessed easily from any computer, smartphone, tablet, and any internet-connected device.
Webmail can be the right solution for those of you who travel a lot and need to be able to access your email flexibly from anywhere.
Webmail is also unique and has features that email clients don't have. There are several webmails that have instant messaging features that can be directly used by users. This allows two types of communication platforms in the same application.
Also Read: Difference Between Cc And Bcc In Email, Using It Wrong!
Webmail Example
The following are some examples of webmail that you may also be familiar with:
Gmail
Surely you are familiar with Gmail right? Most people access their Gmail accounts directly in Google Mail webmail. What are the advantages of Gmail webmail? Webmail Gmail has a large storage space. So you can receive fairly large files via Gmail. If the attachment is too large, usually Gmail will directly connect it to Google Drive.
This is also one of the advantages of Gmail webmail. Your Google Account will automatically connect to other Google products such as YouTube, blogger, Google Drive, Google Docs, and many more.
For those of you who want to communicate more quickly, Gmail also has a GTalk feature in its webmail so you can chat directly with your contacts.
Yahoo Mail
As one of the most widely used email providers, Yahoo Mail is one of the most popular webmail out there.
For those of you Yahoo Mail users, Yahoo Mail webmail is integrated with Yahoo Messenger features. With Yahoo Messenger, you can chat too. Not only that, but Yahoo Mail also has an attractive and easy-to-use user interface.
If you're worried about storage space, you don't have to worry because Yahoo Mail has a lot of storage space.
Hotmail
Hotmail is one of the most popular email services supported by Microsoft. This webmail service can be accessed from various devices as long as there is internet access. For now, the Hotmail service is gone and replaced with Outlook.
Then, can webmail only be used by email accounts according to the email provider? No, you can use webmail for an email address with your own domain.
Email Service With Own Domain
As mentioned above, not only with the email provided by email providers such as Yahoo and Google, you can also use webmail for an email with your own domain. The following are some email services that offer you email services with your own domain.
Also Read: All You Need To Know About Off-Page SEO: Link Building Guide
Zoho Mail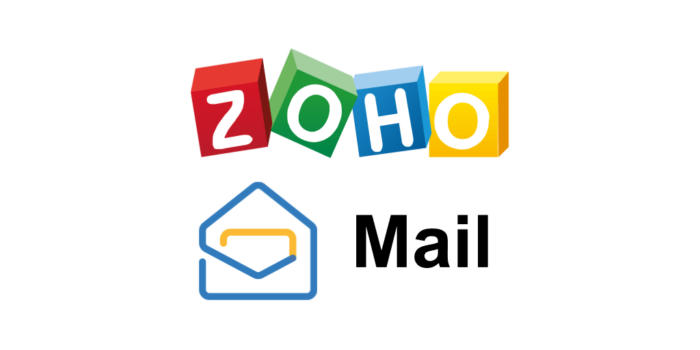 >>You can have up to 25 users for a free Zoho mail account
>>You get premium features even though Zoho mail is free
>>They also provide office and collaboration features and tools
For those of you who need webmail for business, you can use Zoho Workplace. Through this product, Zoho mail provides a business-oriented email service. In it, you get an online office, document management, and many collaboration tools and other extras.
For the free account, Zoho supports up to 25 users. Each user will get 5GB of storage and can be used with your own domain. These are the usual features you will get in commercial and paid products.
Not only that, with features such as office and collaboration tools, you certainly get a lot of things even though it's free.
Zoho mail itself is also easy to use and includes email organization features such as folders, tags, filters, smart searches, and much more. Indeed, for this free plan, you will only get web access and you also will not get support for forwarding emails.
If you want more access, you can use Zoho's standard plan for $2. With that price, you already get IMAP and POP access, email forwarding, active sync, multiple hosting domains, domain aliases, 30GB of space, and an attachment limit of up to 30MB.
In addition, you can also send cloud files to non-Zoho users. Zoho also provides Pro and Enterprise plans that offer more features.
G Suite

Simple and easy to navigate interface
G Suite gives you lots of options
First released in 2004, you must be familiar with Gmail. Gmail itself is arguably the leader as the most widely used free email provider in the world.
Gmail's simple and easy-to-navigate web interface is one of the reasons why Gmail is so popular. The emails in your inbox are also organized in such a way that you can see your emails more easily.
You can also filter your emails to go directly to categories such as Primary, Social, and Promotions so you can focus on your emails. Google also ensures that your email is spam-free. In addition, you get 15GB of storage for your inbox, drive, and photos.
Indeed Gmail also has some other features that may not be common. Instead of organizing messages into folders, for example, you should filter them using a special labeling system. It works, and has some advantages, but is not popular with all users.
However, Gmail is an excellent service overall, and a good first choice if you're looking for an email provider.
If you want to create an email with your own domain, Google has a business version of Gmail called G Suite. Previously, this product was called by the name of Google Apps.
G Suite lets you use your own domain for your email. You can also import email from Outlook, Exchange, and more. In addition, by using G Suite, you will also get 30GB of storage and you get 99% guaranteed uptime and 24/7 support. Your G Suite email should also be accessible via Gmail webmail.
From G Suite, you also get applications for working with documents, spreadsheets, and presentations. In addition, you will also get calendars, video, and voice conferencing features for online meetings, and of course 24/7 support.
To get G Suite, you need to pay $5/month. If you're still in doubt, you can also try the 14-day trial to see if G Suite fits your needs.
Also Read: Top 15 Cheap, And Free SEO Tools To Analyze Your Website
Office 365: Microsoft Exchange

Has a focused inbox feature
Directly connected to calendar
Microsoft first released Office 365 in June 2011. Office 365 itself has features similar to G Suite. You can get an email with your own domain. Not only that, but you also get access to online storage and an office suite called Office Web Apps. To use it you need to pay monthly subscriptions, just like G Suite.
One of the features of Office 365 is Microsoft Exchange. With Microsoft Exchange, you can use an email with your own domain.
Exchange is one of the most popular email platforms out there. G Suite even has Google Sync functionality – where Gmail users can put your G Suite account as an Exchange account on your device. Only paid G Suite users can use this feature.
For Office 365 itself, to use Office 365 Small Business, you need to pay $6 per month.
For Office 365 for Small Business Premium, you need to pay $15 per month. With a premium subscription, you'll also get Microsoft Office for Windows or Mac that you can use on up to 5 computers.
Protonmail

Very strict security features
All emails will be encrypted
Free account only gets 500MB of space
If you create an email with an email provider, privacy can indeed be a compromise. Email providers like Yahoo Mail and Gmail usually ask for your phone number. In addition, they also collect your data so that they can serve ads that match your interests.
If this is something you have in mind, ProtonMail could be an alternative email provider for you. ProtonMail is an email provider based in Switzerland.
This email provider focuses on privacy. You can create an account anonymously. They will not log your IP address and all your emails will be encrypted. What does it mean? ProtonMail and no one else will be able to see the content of your email. Only you and the recipient of the email know what it contains.
If you want to use ProtonMail for free, you will have some limitations. For a free ProtonMail account, they only provide 500MB of memory space, you can only send 150 emails a day, and you also won't get a lot of organizational tools like folders, labels, or smart filters.
In addition, because the encryption is specifically for ProtonMail, you also cannot use your ProtonMail email with other email clients.
If you need more, you can use the ProtonMail Plus plan. You need to pay $5/month and you can pay in US Dollars, Euros, or Swiss Francs.
With this account type, you'll get 5GB of memory space, 1000 emails per day, email with your own domain, as well as organizational features like folders, labels, and filters.
For those of you who want to use ProtonMail for business, they also provide a business account for $8/month. With a ProtonMail business account, you get more storage, multiple email addresses in one account, and an additional new domain.
Maybe the price of ProtonMail can be said to be higher than other email provider business accounts. But with ProtonMail, you will get more security and privacy.
Also Read: How To Create SEO Friendly Articles On Blogs & Websites
Conclusion
In this article, we've covered webmail and email services with your own domain. Webmail can indeed be a solution to open your emails more easily, especially if you need fairly large storage space.
You also don't have to worry because if your email uses your own domain, you can still access it on webmail. We will continue to discuss this topic so stay tuned for the next article!