Apple and Google contact tracking API debuts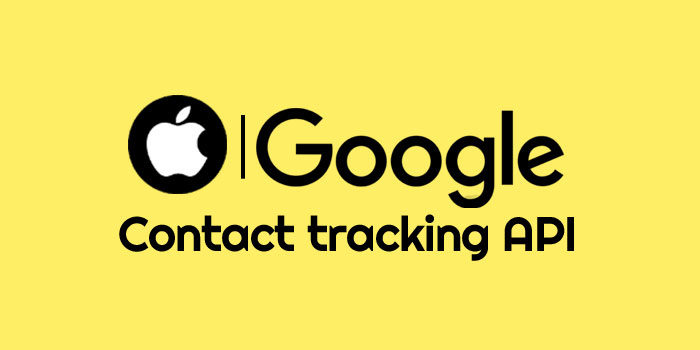 Apple and Google this week gave developers a taste of their common programming interface. This is for contact tracing applications. So this post is all about the contact tracking API by Apple and Google. By the two tech giants.
On the Apple side, the API called Exposure Notification has appeared in the latest beta of iOS 13.5. And Xcode (the manufacturer's development software).
For Google, it is through the beta of Google Play Services. And Android Developer Studio that these tools are now available to developers. The final version is still expected in about two weeks.
Who can use?
Only governments and health agencies will be able to use the API.
If all developers can take a look at the API and start building contact tracking apps. Only apps from governments and health authorities will be able to fully use it. Apple and Google have no intention of letting anyone do anything with these tools, which somehow "free" Bluetooth.
Remember the principle: iOS and Android smartphones will be able to transmit Bluetooth signals in the background. This will save the battery as much as possible. When a user has been in contact with a person contaminated by COVID-19. The application will notify the user and suggest the sanitary measures to follow. So that the user can break the chain of virus transmission.
Apple and Google contact tracking API: Privacy concerns
Apple and Google have given a lot of thought to privacy. These signals, whose metadata are encrypted, incorporate random keys generated each day. This makes it impossible to associate a signal with a user. The API does not trace contacts beyond 30 minutes in order to avoid unwanted follow-ups. Health agencies will be able to determine the level of risk of transmission. This is based on the distance between two users and the duration of contact.
Who should use this?
Several countries should use this solution, such as Italy, Germany, or Singapore. Regarding France, the authorities seem set to develop an application with technologies "home", although Orange has suggested that discussions with Apple are underway to integrate the API.
Also Read,