How to track sent mail status: received/read or not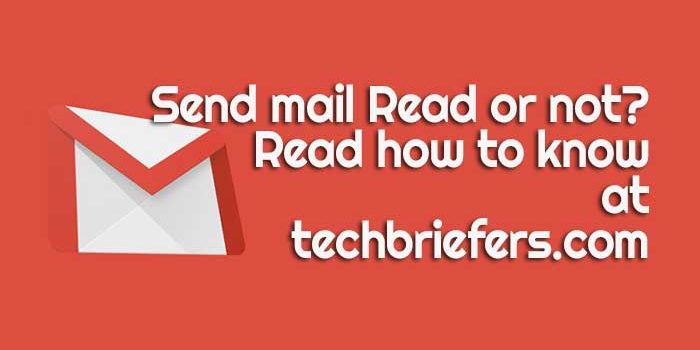 Many times it happens that we send a message to someone on Gmail but the answer is not there. In such a situation, we think that the match may not have gone. Apart from this, the user also avoids us by making excuses like "Your message is not received or I have not read it yet". But now this will not happen to you. Now you can easily find out whether the message sent by you has been read or not, and whether or not the user has accessed the message.
After sending the mail to anyone, we would not have read whether our message is sent or not and whether the user has read it or not. In such a situation people make fools on the contrary by making lots of excuses and we have to accept the mistake even if it is not our fault.
But now Google has taken out its solution, now no one will be able to fool you and you will get a report of sending mail and a half going. In this post, I am telling you about it in detail so that you do not have a problem with finding it.
Information to know whether the user has read the mail sent to Gmail
When you send important informational mail to a person, you have to wait for the person to give a reply and reply. Often, clients do not reply quickly even after reading the message, and in such a situation you cannot say anything to them. But now if you see your message and open it and leave it, then you will know it. Now you do not have to waste time waiting for the reply.
Step #1: Install Mailtrack
First of all, you have to install the MailTrack extension in the Google Chrome browser. For this, you can search by typing "MailTrack" in Google or opening the mailtrack.io/en/ website.
Now Click on Install for free. This will take you to the Chrome app store.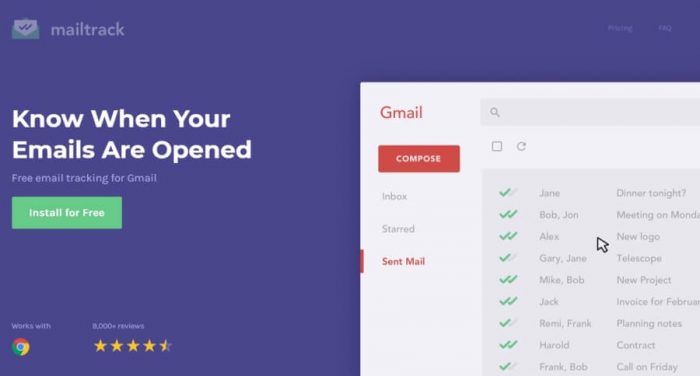 Step #2: Add MailTrack extension to chrome
Click on the Add to Chrome Button to add the extension to your browser. This will show a popup click on the add extension button on the popup.
The extension will get installed on your Chrome browser. After that, on the right side of the Chrome browser, the icon of MailTrack will appear.
Step #3: Connect with Gmail to track the mail status
Click on Connect with Google button.
This will ask you to sign in to your Google account if you are not logged in.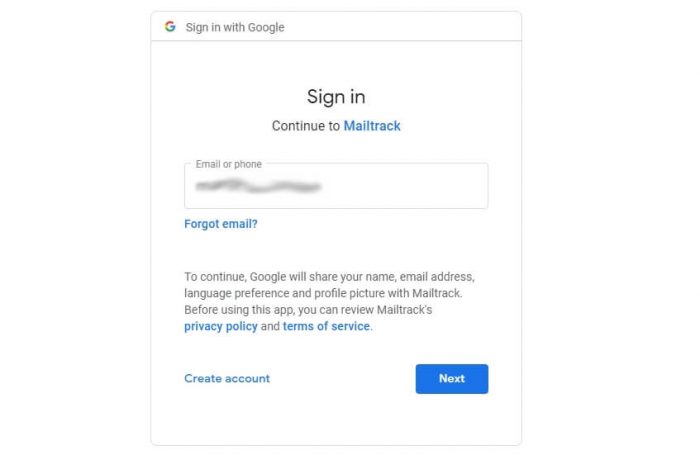 then it will ask for permission to access the account. Allow access by clicking on the Allow button.
Step #4: Get a Free Plan of MailTrack
Now you will reach the home page of Gmail and a pop-up window will open in which you will be asked to activate MailTrack. Here, you will need to pick a plan for yourself. Select the FREE plan by clicking on the free plan button.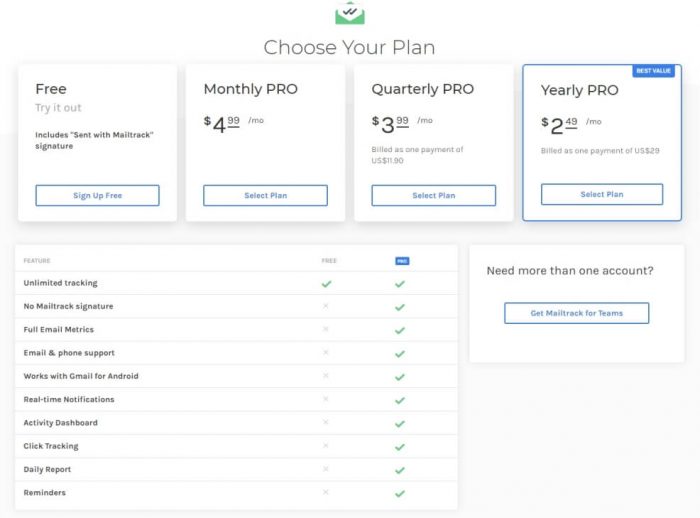 This will activate your free plan and will take you to the MailTrack dashboard.
Here, you will the option to Go to Gmail and many more.
Track sent mail status with MailTrack in Gmail
Now you need to go to your Gmail account and compose an email to test whether it is working or not. To test, send a sample mail to your email account apart from this account.
Do log in with that account on another browser. The compose mail page will look like the image below. It will show the MailTrack option as in the image below.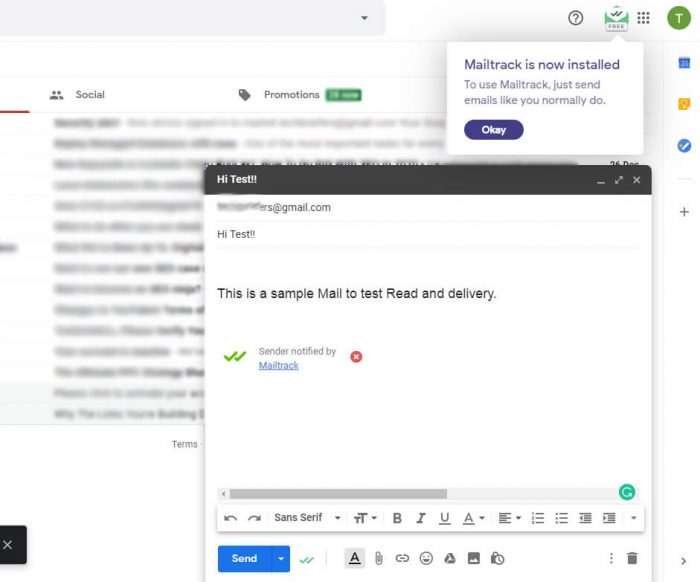 Check the sent mail status whether received and read or not
Send the mail and now go to the sent mail.
For Sent mail, it will show one green check. Now open the sent mail in another account. At the moment the receiver will open the mail, you will get notified of the mail read. Along with this, the receiver will also get the message with mail that the sender will be notified with the mail tracking.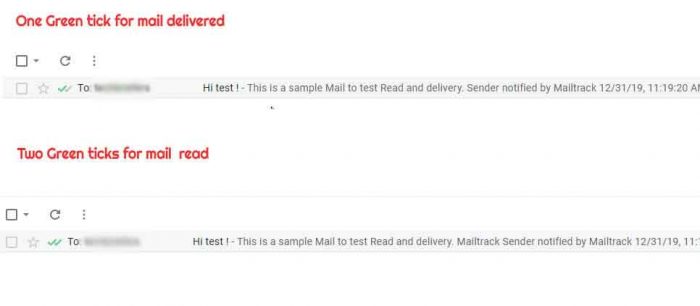 This was all about how to track your sent mail status. I hope now you will know how to get notified of mail received and read the status by the receiver, so that no one else can deny anything, anymore. If you find this post useful, don't forget to share it on social media.