What is Google Neighbourly and how to Use It?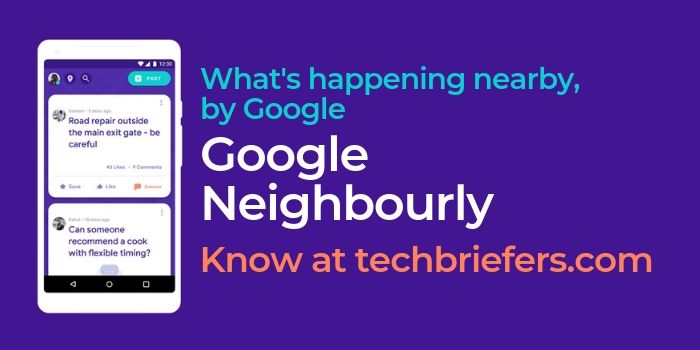 Google always keeps doing something new for us. This time Google has created a tremendous app called Google Neighbourly.
In this article, we will get to know Google Neighbourly and learn in details how to use it? Learn about in detail.
What is Google Neighbourly? How to Use Google Neighbourly App? – A complete guide.
Google Neighbourly: What's happening nearby
In the very starting, Google launched this app in Mumbai and then in Jaipur. But now, this app Google is rolling out 'Neighbourly' nationally starting with Bangalore and Delhi.
Apps from Google mostly come bundled with user's ease of use and benefits. This is a new app by Google in users favour. Let's explore what is Google Neighbourly and how to use it.
What is Google Neighbourly?
Google Neighbourly is a mobile application available on the play store which lets users find out what's going on in their neighbourhood. This app is available only on Android devices.
The Neighbourly app by Google allows you to ask questions about what's happening nearby. For Example:
Which is the safest park for your kids in your area?
Which is the best tuition class nearby?
Any suggestions for a good chemistry shop?
Now I am going to tell you the features of this app.
Ask questions and get local answers.
As the name says, it's all about the neighbourhood. You just need to ask your question, and it's routed to a community of neighbours that can help you in any way. You can also speak your question into the app, just like you will be talking to your neighbour (voice input). The app uses Google's expert speech recognition technology to transcribe your questions in your local language – the language you know. So you can ask a question to your neighbour in the way you are comfortable with.
You can show anything about your neighbourhood by clicking and sharing pictures of community interests to your neighbours to let them discover. If you need any opinion from your neighbours, Google Neighbourly is here to collect it for you. You simply need to share a poll and all your neighbours will give a quick input that will let you make your decision. To include everyone nearby for any event, you just need to spread the word.
As you will share, your neighbours will identify your insights with votes and medals. Additionally, whenever you share your knowledge, you will you're your neighbourhood friendlier and more informed.
Keep up with your local community.
You can Scroll back and forth and get motivated by everything happening nearby or choose another area and search for reliable information.
Give responses to the opinion poll, discover about the upcoming events or get useful tips from your neighbours on the basis of reliable local knowledge. You can search for the words and subjects of your concern. Tap on the star to save anything you like. If you like something, you can even share yours with your friends on social media.
Get connected with your neighbours safely.
Post, search and respond without sharing all of your personal information. Keep your personal details completely private when using the app like your phone number, full name and other contact information. When you will post to your neighbourhood, the information that your community will see or find will be your profile information. Your profile on Google Neighbourly will contain a small profile picture and your first name only and none of your neighbours can contact you directly.
The Neighbourly app is available for all android smartphones running Android 5.0 (Lollipop) and higher. Download at play store and help make your community stronger and feel even more neighbourly.
How to use Google Neighbourly app?
To use the Google neighbourly app, you need to join the google neighbourly first. After joining neighbourly you can ask questions to members of this app about your neighbourhood.
Firstly, install the app from play.
After complete installation, open the app. This step will result in an interface of the welcome screen.
Here you will get the option to find location. You need to click on that.
The app will need some permissions, as usual, all the apps do. Grant those permissions by allowing, after location access the app will detect your area.
Then you will be asked to chose your google account. Like, continue as (Your name). Tap on the name (or username whichever is shown).
Your app is now ready to use. Here, you will get a list of questions asked by members of your area that you can answer by your choice.
You can also ask any question if you want to. You can also add more than one neighbourhood.
Now you are all set to go with the Google Neighbourly. Share this article with your neighbours and friends.