Netflix: watch your partially downloaded content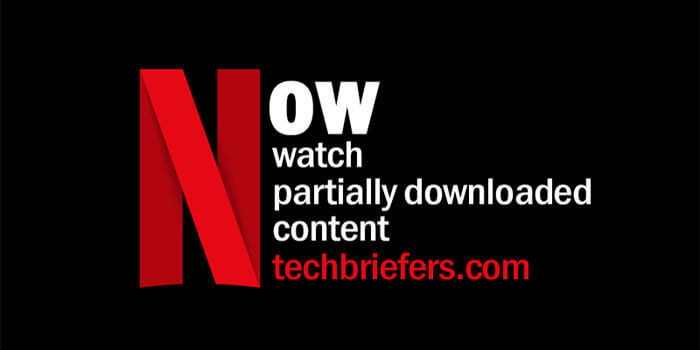 The Netflix application should soon welcome a new feature allowing you to watch its content offline. Even when it is only partially downloaded. Until now, you had to wait for a serial episode or a movie to be fully downloaded before you could start playing.
It may not be the coolest news at the moment, while a large chunk of the world's population is still homebound. But it should appeal to users of the Netflix app.
The Reed Hastings firm is reportedly working on a major update to its mobile app, dramatically improving the viewing of offline content. On the application, it is indeed possible to download its contents in order to watch them later, offline.
However, you have to wait until a download is completely finished before you can watch the content. This update would allow viewing at least some of its content even if the download is not complete.
Netflix mobile app: version 7.58.0
This new feature was unearthed by XDA Developers in the source code of the latest update. This latest updated Netflix mobile app version is (version 7.58.0). They managed to find certain elements announcing the arrival of such a feature. It will include some warning messages that will appear when a user has viewed all of the content already downloaded.
Thus, the app should offer you to continue to download the content via the cellular connection. I can also offer you to invite you to restart reading. OR if you do not have a connection, it can invite you to connect to the internet in order to continue viewing.
The Netflix Download Tool
The Netflix Download Tool is available since 2016. This tool allows us to download the contents in order to watch them offline. It is highly acclaimed by users.
In 2018 (and 2019 on iOS) this function improved with the arrival of the Smart Download. This allows Netflix application to manage to launch downloads by itself. With this new feature allowing you to view partially downloaded content, the Netflix app is growing even more so that you can watch its productions anywhere.
For the moment, only the Android version of the application is mentioned by the teams of XDA Developers, even if we imagine that this functionality should also be available on iOS. No release date is yet known. Here is the Netflix Website