Get to know Microsoft Exchange: MS Exchange Introduction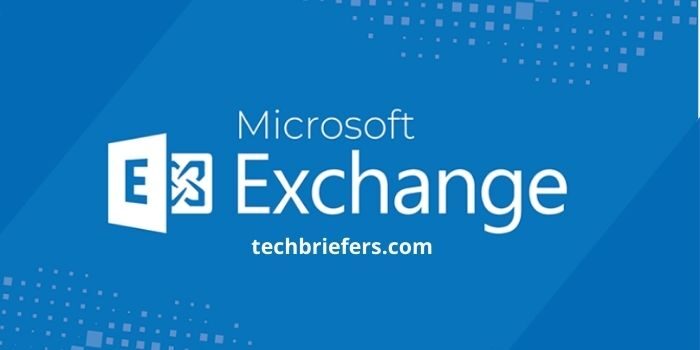 Microsoft Exchange is a service that provides email accounts and with Microsoft Exchange Server support. Know what the benefits are for your business and how to use them. In addition, for those of you who use Apple products, we will show you how to activate it on a Mac. Read more!
Benefits of Email Exchange
By using this Exchange email account, you can access your e-mail/email messages at any time. You can even connect when you are not online, connected to data with the internet network.
So this is an advantage for those of you who often travel abroad and have difficulty getting public wifi or buying internet data packages.
Later, a copy of your email and calendar will be saved on your computer/device in an offline Outlook Data File (.ost). This file will be regularly synchronized with the items on your Exchange server. So everything will be connected automatically with an automated system.
Since your data remains on your business Exchange Server, you can again create offline Outlook Data Files (.ost) on other/new computers/devices without having to back up the files. Then, the offline Outlook Data File (.ost) can only be opened by the Outlook profile on the computer of the person who created the account.
Also Read: 5 Secret Google Drive Features You Rarely Know
How to Use Microsoft Exchange Account
When you use an Exchange account, email messages are sent and stored in your inbox on the business Exchange server. Your contacts and calendar will be saved there too. When you set up your Exchange Server, you can choose what method your Exchange account will use to access email on the server. This will determine how your email will work.
Here are the things you should pay attention to regarding the working process of Exchange:
Microsoft Exchange ActiveSync enabled, MAPI/HTTP
A method for accessing your Exchange email, usually from a laptop, phone or tablet. When you access or read your emails, you do not actually download or store the emails on your mobile device; instead you're reading that email from the Exchange Server. This allows you to access your email even when you are not connected to the Internet.
Access your email wherever you are
IMAP, like Exchange ActiveSync is a Method to access your email wherever you are, from any device. When you read email messages that use IMAP, you don't actually download or store them on your computer; instead, you've read from Exchange Server.
The Item Sent folder will be synced between your device and the server
With IMAP, emails in your inbox, deleted items, Sent Items folder will be synced between your device and server. IMAP allows for limited calendar storage but does not support collaborating on calendars with other users.
POP email is downloaded from the Microsoft Exchange Server to your computer
Once the email is downloaded to your computer, it will be automatically deleted from the server. In order to access the email once it is downloaded, you need to use the same computer. If you access your email from your different computer or device, it will look like some of your previously downloaded messages will be deleted.
Also Read: Zoho Mail: Complete Guide, Features, And How To Register
Types of Accounts Associated with Outlook Profile
You can check the Account Settings dialog box in Outlook for the type of email account in your Outlook profile.
On the Tools menu, click Account Settings.
On the Email tab, the Type column lists the account types for each entry.
Use a Microsoft Exchange account in Mail on Mac
Here's how to use an Exchange (EWS) account in Mail with OS X v10.6 or later!
Before starting
OS X Snow Leopard and later versions support Exchange Web Services (EWS) as a connection to Exchange servers. If the Exchange server is not using the EWS, check with the Exchange administrator to see if an IMAP connection to the server is available.
If you are using macOS High Sierra, the Exchange server must be using Exchange Server 2010 or later with the latest service packs installed.
If you are using macOS Sierra or earlier, the Exchange server must be using Exchange Server 2007 or later. With Exchange Server 2007, you also need to have Service Pack 1 with Update Rollup 4 or later installed.
For best results, make sure your software is up to date before configuring for an Exchange account in Mail.
Adding an Exchange (EWS) account to Mail
Follow these steps to add an Exchange account to Mail. You can add as many Exchange (EWS) accounts as you like.
Open Mail.
From the Mail menu, select Preferences, then click Accounts.
Click the Add (+) button to add an account.
Select Exchange from the list of account types, then click Continue.
Enter your name, email address, and password, then click Continue.
If Autodiscovery is not enabled on the Exchange server, you will be prompted to enter the server address, then click Continue. If you do not know the address of the server, contact the Exchange administrator.
Features such as contacts and calendar can also be used with Exchange. Select the option you want to use, then click Continue.
On earlier versions of macOS, a summary sheet will be displayed when you complete setup. If the summary is correct, click Create. If you need to make changes, click Back. Select "Make account online" to start using an Exchange account.
Also Read: How To Create Ads On Facebook? Fb Ads Tutorial
If the new message cannot be displayed in the Microsoft Exchange mailbox
If certificate authentication is enabled on the mail server, make sure the mailbox doesn't have more than 11,000 messages. Microsoft recommends no more than 5,000 messages for each Exchange mailbox.
If the problem is different, close Mail, then open it again and don't select another mailbox when Mail receives a new message. To make sure Mail finishes downloading and indexing new messages, you can choose Window > Activity and watch how the download is progressing.
Also Read: Sending Email as an alias is Possible with MS Exchange Online!
Conclusion
You've read the article about what Microsoft Exchange is and what its benefits are and how to use it. If you have any doubts or queries, feel free to drop your words in the comment box below.