How to Use Shared Links in ChatGPT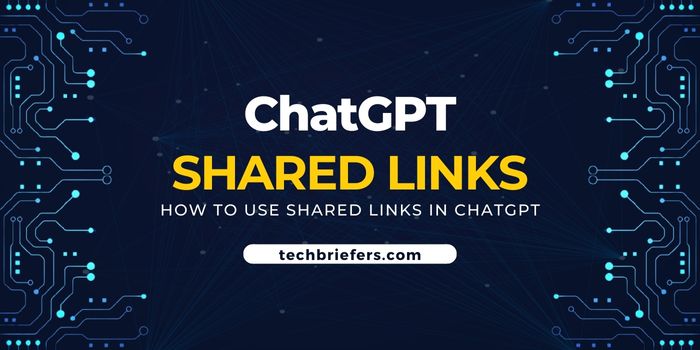 ChatGPT continues to improve its features. The OpenAI-owned platform has just released a new feature called Shared Links. Shared Links in ChatGPT make it Easy to Share Conversation Links. What is the point?
ChatGPT has become the most popular AI-powered chatbot worldwide. The platform made by OpenAI has been widely used to help complete human tasks and respond to the needs of its users.
However, since its launch in November 2022, ChatGPT does not have a feature that allows users to share conversation results. This can only be done manually, for example by taking a screenshot and sharing it with others.
Also Read: TOP 7 AIs Answering Questions Like Humans other than ChatGPT
Seeing this problem, ChatGPT then launched a new feature called Shared Links. The main function of this feature is to make it easy for users to share their conversations with chatbots. Shared Links are almost the same as other methods of sharing URLs on a number of platforms.
As the name suggests, users can create a unique link address for each conversation they have with ChatGPT.
With this feature, users no longer need to bother taking screenshots to share with friends. Shared Links are available to all users, including the free version with GPT-3.5. But unfortunately, this new feature is still limited to the web, and cannot be used on iOS device applications yet.
OpenAI itself ensures that users have full control over the links they create with Shared Links. Keep in mind, anyone with access to the link can open the conversation to make changes or continue, as quoted from Gadgets Now, Friday (2/6).
Also Read: Top 10 Websites to Check Content/Article Plagiarism
Using the Shared Link feature is quite easy. Here are the steps:
1. Open a browser, then go to the chat.openai.com site and log in using your account.
2. Start a conversation with an AI chatbot.
3. Then click the share button that appears on the left side of the screen on the conversation name. Read Also Danish PM Admits Speech Using Text from ChatGPT
4. A new window will open, then click Copy Link to copy the URL.
5. Conversations with chatbots can be shared with other people.